Bringing a new puppy home soon? These are the items you'll want to consider first.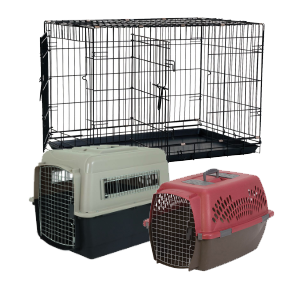 Depending on your puppy's weight you will want a plastic crate that fits them just right. We offer 26″ and 28″ plastic crates accommodating a puppy up to 30 lbs or larger wire kennels. A plastic crate offers quiet space where your puppy can shut down and rest. You will want to use this for night time and nap time. You can also use the wire kennel, however, even with a divider it allows for additional room that may be used as an area the puppy thinks it can go potty. It is preferable to have both. I like using the wire kennel as a play pen. You can hang items for the puppy to play in outside, or in a large area in your home. The wire kennel can also be used at sleeping times for larger puppies when they outgrow their smaller crates.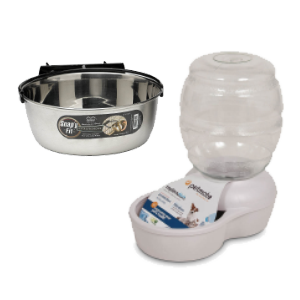 Feeding your puppy should be conducted in his or her kennel when this option is available. Water should be provided outside of the kennel as well. This is why we offer a variety of water dishes and feeding bowls that attach to your kennel.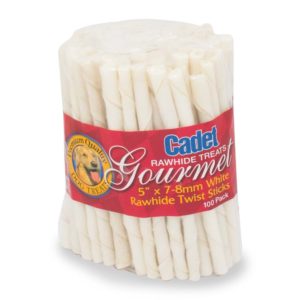 Rawhide sticks are safe and small enough to keep your puppy busy. We recommend our Pet Time Twist Rawhide Stick 5in 100ct to help satisfy your puppies need to chew.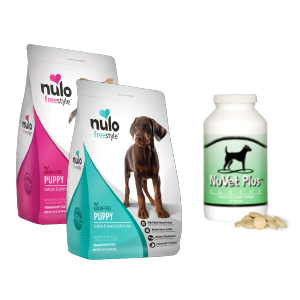 We recommend Nulo FreeStyle Dry foods for your puppy's primary source of nutrition. It comes in two flavors which we like to alternate to provide our puppies a variety of tastes. A vitamin supplement also helps provide the nutrients your puppy needs to stay healthy and grow strong. We use and recommend NuVet vitamins.
When your puppy goes potty in the wrong place, you must use an enzyme buster to remove odor or puppy will continue to go potty in the same area. A good product we recommend is Nature's Miracle Advanced Stain & Odor Eliminator Spray 32oz.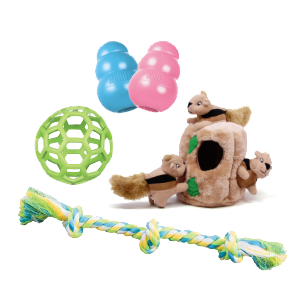 A Kong Toy can be used to keep your puppy busy to dispense food or treats. Dental Rope make for a great game of tug-of-war and help clean your puppy's teeth. A Squirrel House is a great hide and seek game for puppy brain development.
.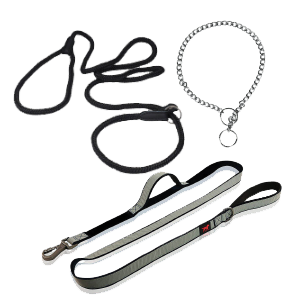 At 7-9wks you'll need a Nylon Slip Rope leash.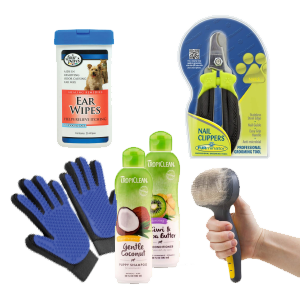 For grooming your new lab puppy you'll need shampoo and conditioner. You'll also need a brush and desheding tool/ferminator, ear wipes, nail clippers, and a tooth brush/oral care kit.
.